MAINTAIN CONTACT WITH MONITORING STATION WHEN TELEPHONE LINE IS INOPERABLE


It's 2 A.M. and intruders have just cut the phone lines to the strip mall where your business is located. Without a way to dial up the monitoring station, the new security system you installed last week can only sound an alarm into the night…maybe someone will drive by and hear it.
Over 90 percent of all fixed alarm monitoring systems are wire line dependent and vulnerable to service interruption if phone lines are cut. Monitored security is a must, especially for remote sites and equipment but monitoring doesn't help if the alarm signal never reaches the central station.
PLANNING TO DITCH YOUR LANDLINE PHONE?
In 2017, more than half of all American homes (52.5%) had only wireless telephones. In addition, one of every seven American homes (14.9%) had a landline yet received all or almost all calls on wireless telephones. Many people have come to the realization that they no longer want to pay for a landline that they do not use.
If you have a monitored alarm system that reports only via landline phone, then you will need to either keep your phone line or make some changes before you deactivate your home phone service.
WHAT CAN YOU DO ABOUT THIS?
We have wireless reporting systems that can act as the primary reporting or as a backup to your landline phone. This system will allow you to ditch your landline phone, or feel secure that your alarm will still contact authorities in case your phone line is cut.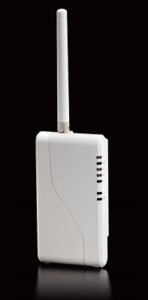 We have 2 options to provide wireless reporting:
CELLULAR COMMUNICATION
Cellular signals use wireless digitaltransmission, just like your cell phone, to transmit alarm signals to the monitoring station. In comparison to other phone services, cellular radio can carry more data at greater speeds. Since the connection is wireless, cellular radio is generally tamper-proof, so deliberate outages are rare.
MESH RADIO

Originally developed for rigorous military installations, patented mesh radio technology was designed solely for alarm communications. This type of service creates a redundant network of devices that produce a highly reliable connection to the central station. Each installed device acts as a node in the network. When one node goes down due to a power loss or other factor, devices still have connectivity to the network through the other nodes that are installed. In areas where mesh-radio is available, the system can be as reliable as traditional phone lines.

MORE INFORMATION AT ALARM.ORG

To get more information on different types of communication systems and the pros and cons for each, please visit Alarm.org.

WHAT TO KNOW MORE?

You can call our office (318)929-7850, or fill out the form below, and we can give you more information about the services we provide. If you are looking for more information about alarm systems and safety, another good place to look is Alarm.org. There are many useful tips for Home Safety, Business Safety, and general information about alarm systems.