Video Surveillance is the fastest growing genre of the alarm industry. Some people believe that cameras are just for commercial applications, but we install cameras in both commercial and residential building each month.
Camera systems also help deter crimes like theft and vandalism. Should a crime occur, video surveillance footage provides law enforcement with the information they need to apprehend the perpetrators.
Most of our camera installations allow you to view your property remotely from your smartphone, so you can keep an eye on your home or business while away.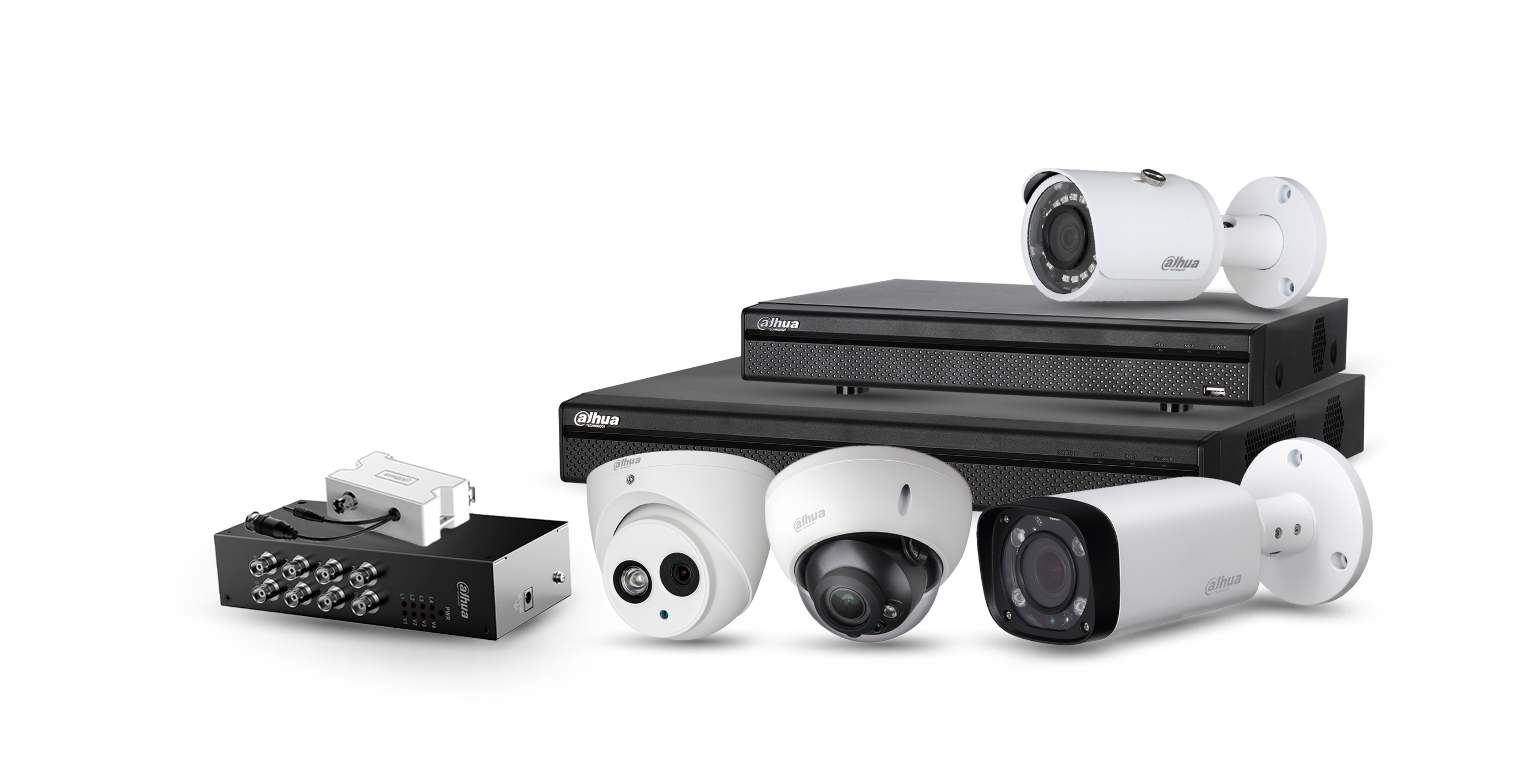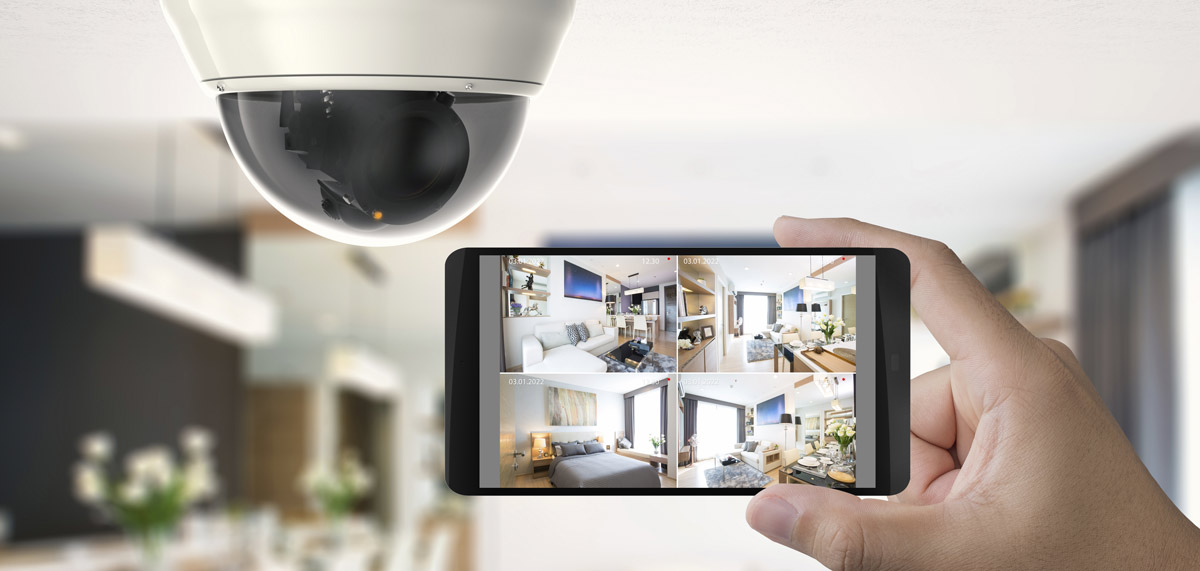 On-Site System
A custom designed surveillance system, with an onsite monitor and closed-circuit cameras that are all connected to an on-site Digital Video Recorder. While the system has no need for connection to the internet, doing so will allow for off-site viewing of the cameras from your smart phone.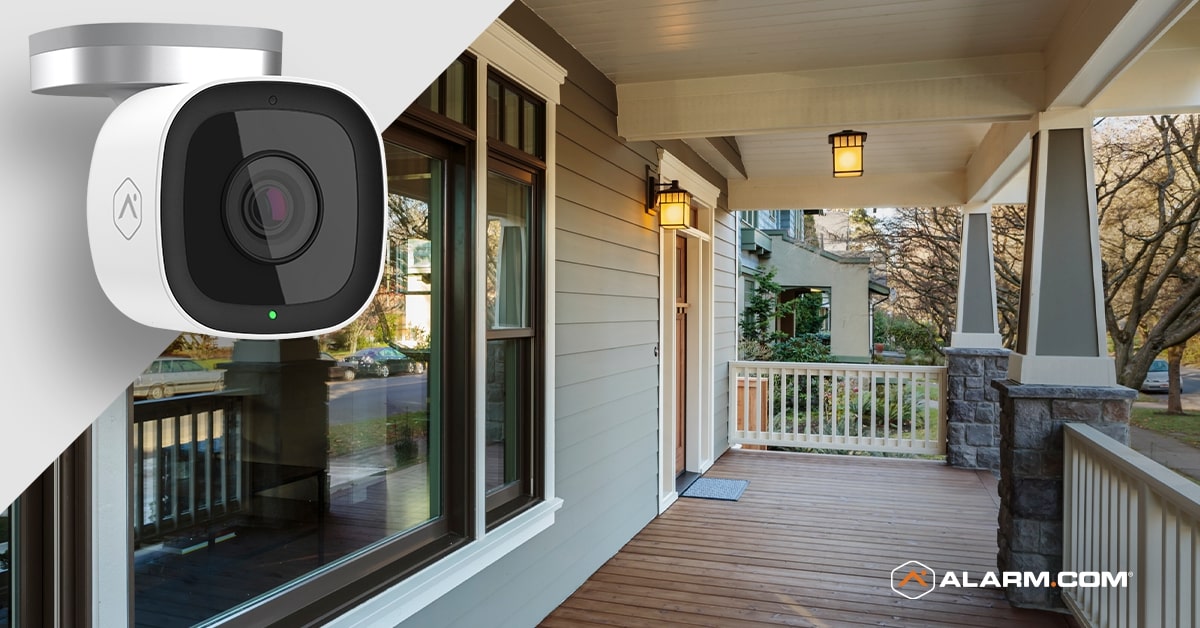 Cloud Recording
Our Alarm.com Video Package enables you to have cameras installed without the need for an onsite recorder and full package installation. Cameras use analytics to determine to filter out necessary video, and saves wanted clips to cloud, Some Alarm.com cameras are capable of recording to a Micro-SD Card in addition to the Cloud Storage.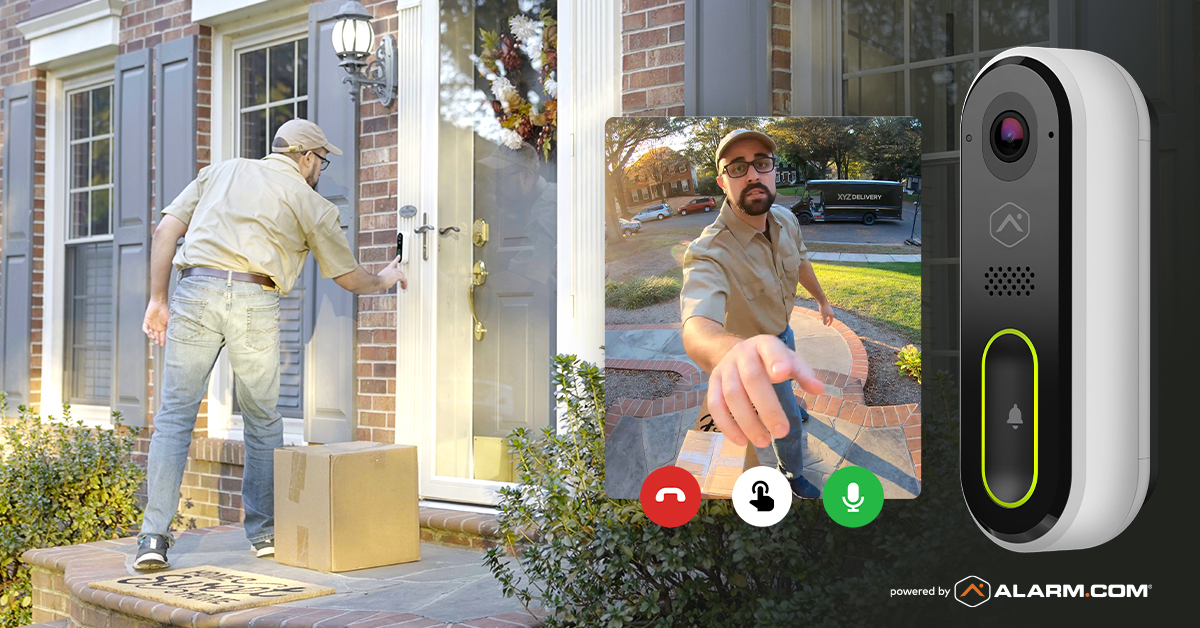 Video Doorbell
Get notified when someone rings your doorbell, or even when they just get too close. When a visitor rings the doorbell, you get an alert on your smart phone. Open your Alarm.com app, and you'll see a video feed of who's there, with a microphone icon that you can press to start a voice conversation through the doorbell. As with our Cloud Recording Cameras, our Video Doorbells allow you to look back at who came to the door.