Click on any of the questions below to see the answer. If you do not see your questions here, feel free to contact our office.
IS IT TRUE THAT I CAN GET A DISCOUNT ON MY HOME OWNER'S INSURANCE BY HAVING A MONITORED SECURITY SYSTEM?
Yes! Insurance companies frequently offer discounts of up to 20% for professionally installed, monitored home security systems.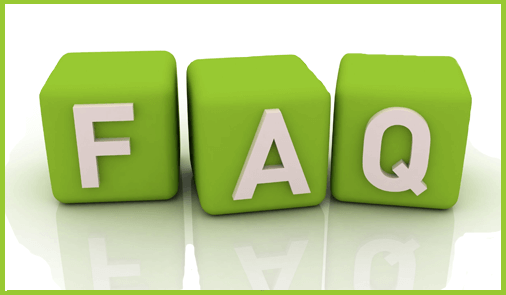 DO I REALLY NEED A MONITORED HOME SECURITY SYSTEM?
According to the FBI and the National Home Security Council, one burglary is committed every 12 seconds in the United States. That's over 86,000 burglaries every year! Homes without a home security system are 2.7 times more likely to be burglarized, so the short answer is, "Yes."
I LOST MY YARD SIGN, OR IT HAS BROKEN OR BEEN STOLEN. CAN I GET A NEW ONE?
If you have a monitored alarm, you can come by our office and pick up a yard sign. If you still have the pole from the original sign, please bring it with you. It would be good idea for you to call ahead and make sure that we have some made up at the office.
I WANT TO UPDATE THE EMERGENCY CONTACT INFORMATION (NAMES, PHONE NUMBERS, PASSCODES, ETC.). WHAT DO I DO?
If you call our office we can take care of this for you. Our office number is (318) 929-7850.
WHOSE RESPONSIBILITY IS IT TO TEST AND TAKE CARE OF THE ALARM SYSTEM?
As the equipment owner, it is your responsibility to test your equipment. Like your tv and computer, a security system is an electronic device; as much as we hate to admit it, sometimes they break. They can malfunction or fail without notifying our central station. If your alarm is connected to your phone line, and your phone line stops working, it will make communication with our central station impossible. Please check your alarm system periodically to avoid prolonged system failures. We recommend that you use your system at least once a week.
If you find that your equipment is not working properly, you can call our office to schedule a service call. (318)929-7850
I HAD SOME WORK DONE ON MY PHONES, OR I'VE CHANGED FROM AT&T TO CABLE (OR VICE VERSA) AND NOW MY ALARM IS ACTING UP. WHAT DO I DO?
In order for the alarm system to communicate with the Central Station, there must be a good connection to a phone line of some kind. If our line was cut, it needs to be reconnected to the phone line. We can do it at the price of a service charge.
If you have changed your phone service, then your system may need to be reconfigured to work. We have had sucess with phone service provided through AT&T(Landline Only, not U-Verse), Suddenlink, Comcast, and NewWave Communications, however, the phone jacks in the house must be active, and the Alarm Panel may have to be rewired to work properly.
You can find more information about alternate methods of communication we use here.
DOES THE ALARM SYSTEM WORK OVER AT&T U-VERSE?
We do not support AT&T U-Verse®.
If you switched to AT&T U-Verse® please be aware that many of our customers have had issues with their alarm systems after a U-Verse® installation or upgrade. Because of these issues, WE DO NOT SUPPORT COMMUNICATION OF ALARM SIGNALS OVER U-VERSE®.
You can find more information about the alternate methods of communication we use here.
IS THERE ANYTHING I CAN DO TO CUT DOWN ON FALSE ALARMS?
This is a great question. So great that we had to create a page dedicated to it. Please visit it here!
WHERE CAN I GET MORE INFORMATION?
If you've been through our website, and want more information about the equipment and services we provide, you can call our office (318)929-7850.
If you are looking for more information about alarm systems and safety, another good place to look is Alarm.org. There are many useful tips for Home Safety, Business Safety, and general information about alarm systems.