Click on any of the questions below to see the answer. If you do not see your questions here, feel free to contact our office.
WHERE CAN I FIND A COPY OF THE USER MANUAL?
Right Here! This printable PDF will open in a new window.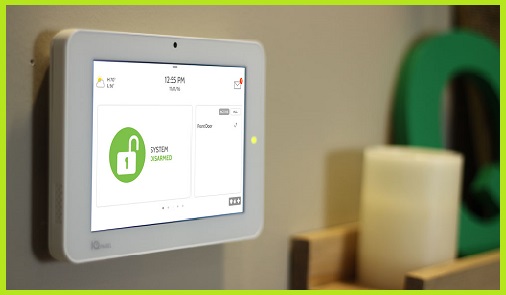 HOW DO I ACCESS THE VIDEO TUTORIALS FROM THE PANEL KEYPAD?
On the top right of the keypad there will be a picture of an Envelope or our Shreveport Security Logo. Tap that to bring up the Message Center. You will see on this pop-up a Tab labeled Video Tutorials. Tap that to bring up video tutorials. Tap whichever video you need to start playing the video.
Many of these video will also be included with questions below.
HOW DO I ADD, CHANGE, OR DELETE A USER CODE?
Note: These instructions are for changing codes from the Keypad. You can also change your codes through your Alarm.com App.
HOW DO I MANUALLY BYPASS A ZONE BEFORE I ARM THE SYSTEM?
If a sensor is already showing open when you arm the system, you will be allowed to arm with that sensor automatically bypassed.
If you are arming in Stay mode, applicable Motion Detectors will be bypassed automatically.
However, if you have a sensor that you are having trouble with, and want to manually bypass a sensor, please follow the instructions below:
Tap the Arming Button
If you have a square pop-up, with a Right Facing Arrow on the right side of the Square, tap that.
If you already have a Rectangular Pop-up, move on to the next step.
On the Upper Right Side of the pop-up window you will see Bypass with Active selected. Tap on All.
You should now see a full list of your security sensors. Choose the sensor(s) that you wish to manuall bypass.
Arm the System in the appropriate Stay or Away Mode.
When you disarm the system, the Bypass will be removed. You will need to manually bypass these sensors each time, until you fix the problem.
OUR WIFI HAS CHANGED. HOW DO I CONNECT THE QOLSYS IQ PANEL TO MY NEW WIFI NETWORK?
I HAVE A NEW PHONE AND WANT TO USE BLUETOOTH DISARMING WITH MY NEW PHONE. HOW DO I SET THIS UP?
Please follow this video guide to set-up your new phone.
I WANT TO CHECK THAT MY SYSTEM IS WORKING PROPERLY. IS THERE A WAY I CAN PUT THE SYSTEM INTO TEST MODE?
Absolutely! The Qolsys IQ Panels are amoung the absolute best for giving the end-user access to testing options. Watch the video below to guide you through the process.