Click on any of the questions below to see the answer. If you do not see your questions here, feel free to contact our office.
WHERE CAN I FIND A COPY OF THE USER MANUAL?
This is tricky to answer. There are so many Honeywell Ademco Panels that unless you know exactly which one you have, then the wrong manual can steer you in the completely wrong direction.
Fortunately we have many of the manuals availible here. You can see what version panel you have by looking in the main control box, usually located in a closet.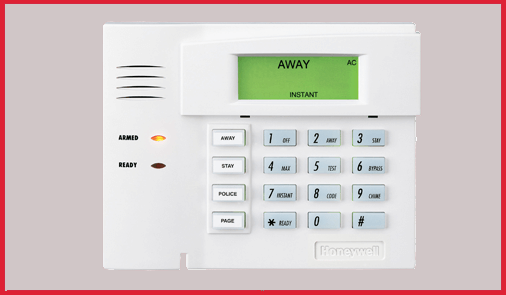 I NEED TO ADD USER CODES. HOW DO I DO THAT?
To add a user code input the following:
[Master Code] + [8] + User Slot # (2 Digits) + [#]+[0]
Repeat this for every new code that you want to add.
I NEED TO CHANGE A USER CODE. HOW DO I DO THAT?
To change a user code input the following:
[Master Code] + [8] + User Slot # (2 Digits) + [New user code]
THE SYSTEM SHOWS I HAVE A LOW BATTERY, WHAT DO I DO?
Every 3-5 years a panel needs a new battery, just like a car. You can come by our office and purchase a battery for around $30, or you can usually find them at local hardware stores for a little higher price.
THE SYSTEM SHOWS A FAILURE TO COMMUNICATE ERROR. WHAT IS THIS, AND HOW DO I FIX IT?
A "Failure to Communicate" error occurs when the communication path fails. This could be caused by your phones being out, cell towers being worked on, or an equipment failure. If your monitoring is run through your landline phones, you should check if your phone's handset has a dial tone.
You can test the system by tripping your alarm to the point that your horns go off, forcing the alarm system to attempt communication with our central station. If it still does not communicate, or if you have changed your phone system and the system has not worked correctly since then, then you need to contact us immediately.